Camelina (Camelina Sativa) is a remarkable seed plant of the Brassicaceae, or mustard, family.
It is sometimes identified as Wild Flax, German Sesame or Siberian Oilseed, and touts a 3500 + year history. It may be the true 'golden oil' of the Bible and was used in ancient times as an oil for human consumption and lamp lighting in regions in the Middle East, Italy, Greece and Switzerland. It fell out of favor when rapeseed and sunflower were found to be more easily hydrogenated and more friendly to the food processing industry.
Superior nutritionally to flax, hemp or coconut, a growing number of equine nutritionists, veterinarians, trainers, breeders have identified Camelina Oil as one of the most efficacious oils available today.
For all types of horses from Arabians to hunter to racing and more…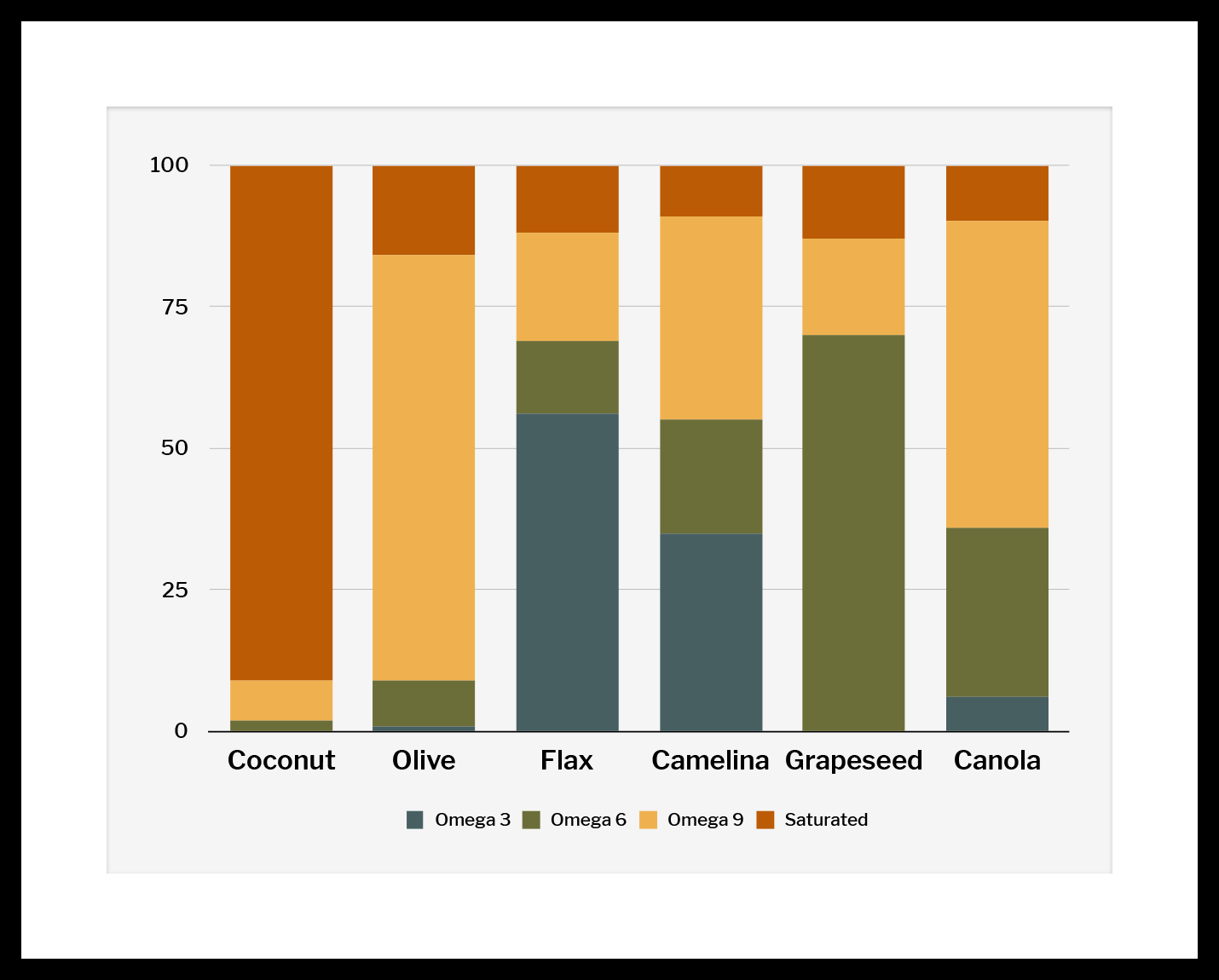 Camelina's broad range of therapeutic attributes are being lauded from racetracks to home stables across North America.
Camelina Oil offers a unique balance (an almost perfect ratio of 2:1:2) of Omega 3, 6, and 9 essential fatty acids that are low in corn, soy and rice and even in most equine supplements. It is especially high in Vitamin E, including alpha tocopherol, beta tocopherol and gamma tocopherol. Vitamin E is a powerful, natural antioxidant that also gives camelina oil it its long shelf life of 18 months.
It is scientifically cited for its ability to promote equine:
anti-inflammatory response

arthritic and chronic pain response

allergic and respiratory response

joint mobility and flexibility

muscle health and performance quality

immune system function

bone structure health

energy and mood

reproductive health

healthy coat, mane and tail sheen.
We suggest a daily, multiple-meal dosage of 1 ounce to 200 lbs. of equine body weight. Camelina can tolerate high heat but we suggest storing in a cool, dry place. Refrigeration is not necessary.